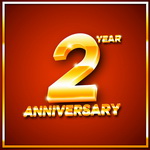 Another year has passed and we are still here. A few things are new this year:
New theme
I changed the name Shanyar M.D. to Shanyar
It is the first day of Ramadan (Ramadan Kareem to all)
I just became a 5th year medical student (just two more years to go)
I bought www.shanyar.com off an auction & will make it the default domain soon
I have had over 16000 visits since last year but only 9 new comments. I also added 9 more categories. One more thing… I changed my favorite browser to Chrome. Thanks and see you next year!
See 1st Anniversary